Fire Alarm Sales and Installation
Installing an alarm system is one of the most prudent measures a business owner can take to manage risk and reduce the level of possible loss of life or property. Lowering your business' risk exposure and loss will help reduce claims.
Most insurance companies will offer a discount on your business insurance policy premiums if you have installed the appropriate, qualified alarm systems specifically tailored to your organization. In some cases, companies will require installation prior to insuring your business.
Fire and burglar/security alarms are the two most commonly installed systems in business and commercial buildings.
Fire alarms are generally required for businesses to meet local, state and federal fire codes. These systems range from the simple to the sophisticated, depending upon the size and scope of the business.
Beyond the fire code requirements, your insurer may mandate a specific type of qualified fire alarm system you must install in order for your business to be insured. Most business insurance policies require your fire alarm system to be connected to a 24-hour 'central station' monitoring system (other than your local police department) in order for you to get a discount on your premium. They may also require installation of an Underwriters Laboratories, Inc. (UL) certified fire alarm system.
Burglar/security alarm systems have proven to reduce the risk of business theft and loss. Your business insurance policy premiums may be reduced depending upon the type of system you have installed.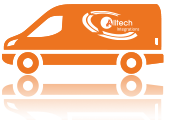 Learn More About the Industry Leaders in Fire Alarm Systems